Weekly Security Roundup #2: December 20-26th 2021
What is this?
This is the second week of my weekly security roundup series where I detail all the security related shenanigans I have been up to. This week was mostly about preparing for my SANS GSEC exam and celebrating Christmas. I was debating if I should post this roundup considering there is not a ton of amazing insights, however, I think it is important to show that not every week has to be overloaded with learning new concepts. It's important to take time off.
12/20/2021
Went through obsidian notes and reorganized all of my security notes

Previously I was using the PARA method to organize notes, however, I don't think this works great for the way I take notes.

Went through the SANS GSEC Defense in Depth Book again to fill out any sections I missed in my notes
12/21/2021
Studied GSEC notes

Found it very useful to keep a scratch piece of paper (or in this case scratch obsidian document) with a "brain dump" to record thoughts that jump out at me while I'm studying that would typically lead to getting distracted.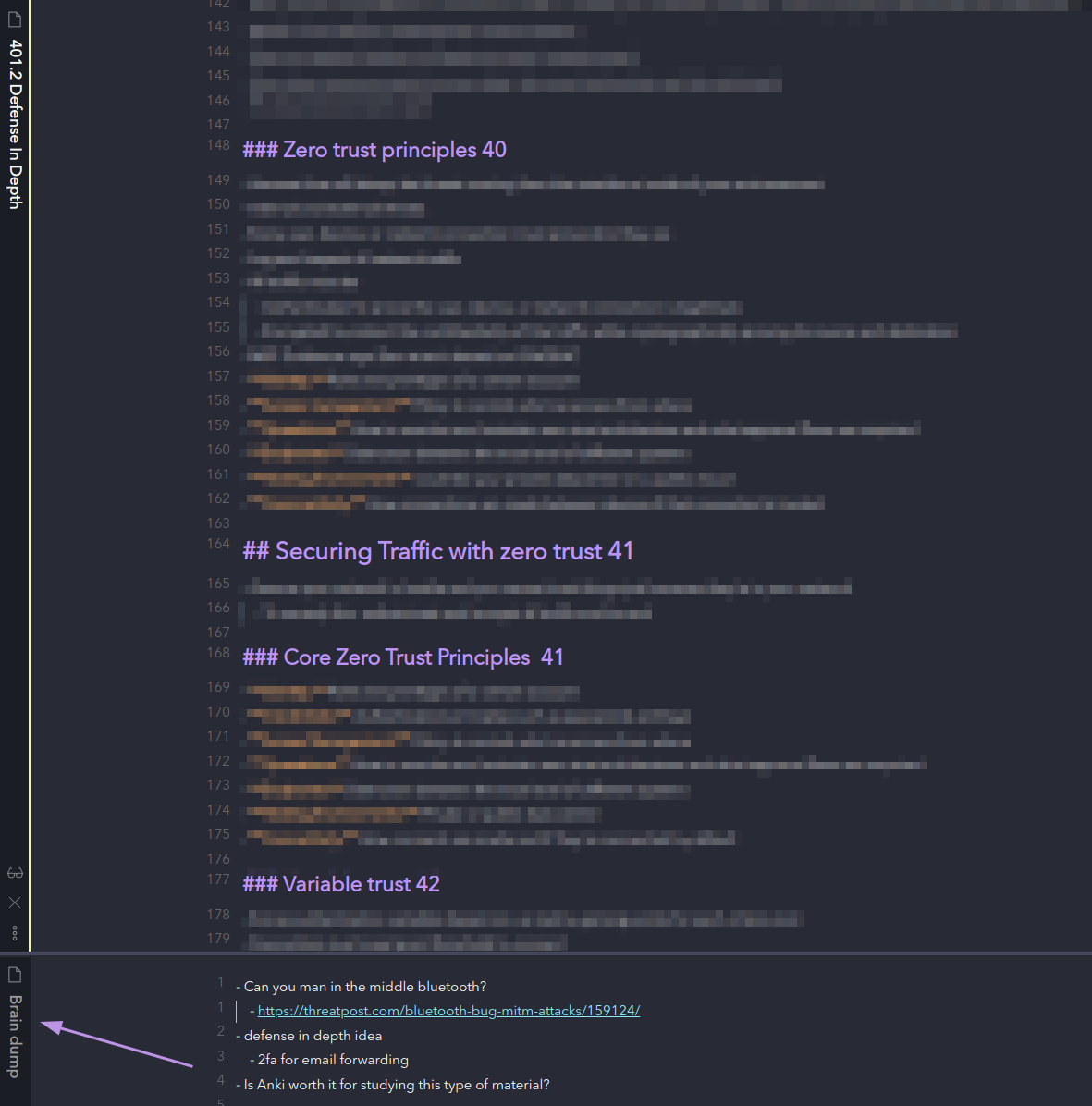 Blackholed twitter/youtube/other distraction sites while studying by adding them to my /etc/hosts file 0.0.0.0 twitter.com
12/22/2021
Spent a few hours going through all my notes and trying to identify my weak points in the GSEC material, listing them out, and prioritizing them.
Finished indexing all the GSEC books.
12/23/2021
Finished the GSEC Windows and Azure book.
Scheduled the GSEC exam for January 8th.
12/24/20211
12/25/2021
12/26/2021
Wrote this post
Figured out how to get twitter cards to work using hugo using this blog
Have any questions
Do you have any questions? Feel free to reach out to me on twitter. See you next Sunday. :)